CQ Magazine's WPX Award is a popular and expansive award system. As many options as there are for award, and there are a lot, one might want to slice their award matrix up even further.
The Activity Group of Belarus (AGB) has their own version of the WPX award in the form of the Prefixes award. To earn the entry-level award one need only work 50 unique prefixes. Additional certificates are available in 50 prefix increments up to 500.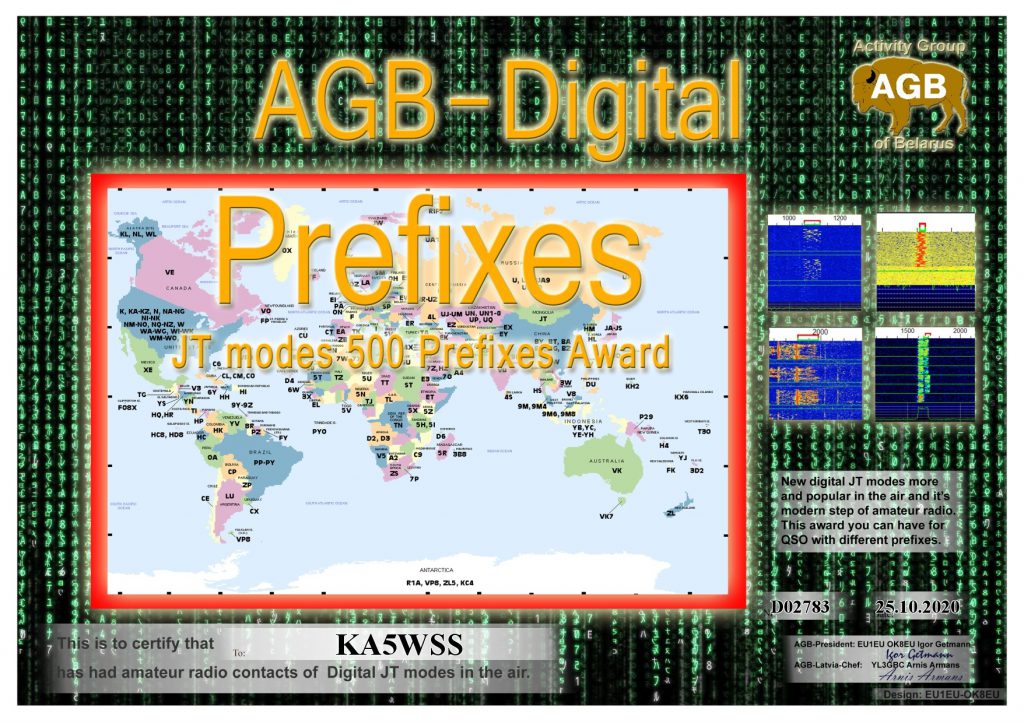 Additional certificates are available for working prefixes on specific bands or specific digital modes (FT4, FT8, JT65, JT9, etc.).
AGB relies on the UltimateAAC application. Just point the app to your WSJT-X ADIF file to load it up. The program will let you know which awards, such as AGB Prefixes, you qualify for. Applying for the award at that point is a simple click away.
Like all AGB awards, the Prefixes Award is completely free. AGB can deliver certificates in either JPG or PDF format electronically.