I've been a licensed Ham since 1985, having first been licensed in Louisiana and spending most of my adulthood in Austin, TX.  Now I find myself Sonoma, CA in the heart of California's wine country. I have a very modest home station, but try to make the most of it.
I hold an Extra class license, having just taken that last exam in 2022 after many years of procrastination.
I currently serve as President of the Valley of the Moon Amateur Radio Club. In years past I served several different positions with the University of Texas Amateur Radio Club.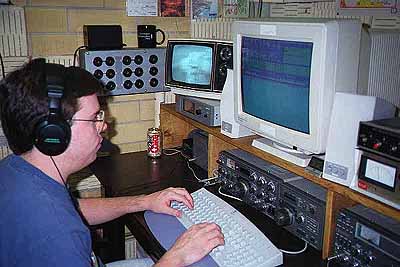 You can follow my Ham Radio ramblings on Twitter if you are so inclined.