LogConv is a simple utility I wrote to convert Amateur Radio log files from one format to another.  Supported formats include ADIF, Cabrillo, CT9, CT10, EQF and TR Log for input files and ADIF and Cabrillo as output files.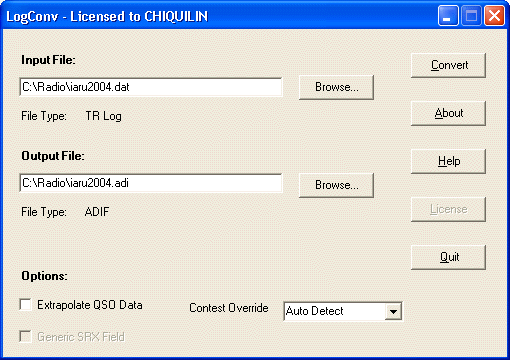 The utility requires .Net v3.5 or later, which should be available on almost all modern versions of Windows (Windows XP/2003/Vista/7/8/10). Well, Windows XP is not modern, but you get the idea!
Try it out for free by downloading it here.