Here are some tips intended for fellow Valley of the Moon ARC club members to use the N1MM logging program for Field Day. Since we're all working from home stations in 2020 each participant will have to learn how to set things up themselves. Non-club members are free to use this info as well, just ignore the points about specifying VOMARC as your club. Or if you want to send points our way, feel free!
First, download and install N1MM logger onto your Windows machine. Start it up and Select the File->"New Log in Database: ham.s3db" menu option.

Configure the log for Field Day (FD). Don't worry about specifying your club affiliation at this time. We'll take care of that later when you submit your log to the ARRL.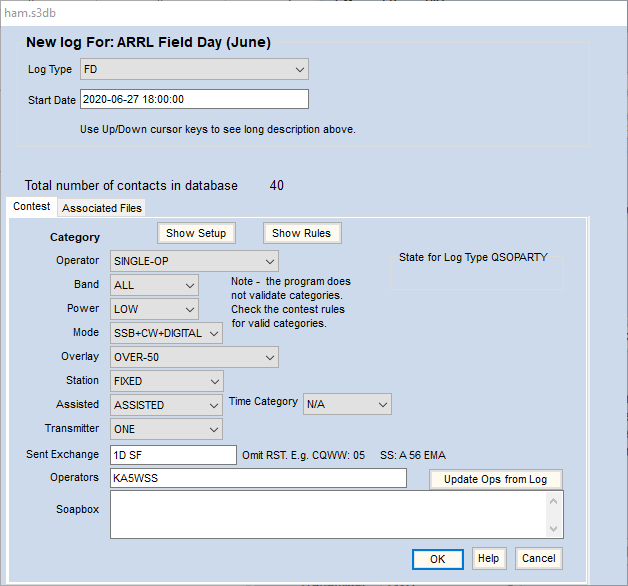 Once Field Day has started, log a QSO by selecting the band and mode being used, type in the other station's callsign and exchange then press enter when done. Try to use use consistent ARRL section abbreviations.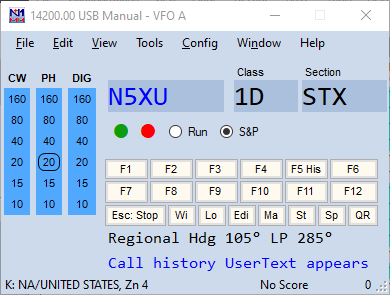 You can start and stop N1MM as many times as you want during the course of the contest.
After Field Day has ended output your log to the Cabrillo format by selecting File->"Generate Cabrillo File".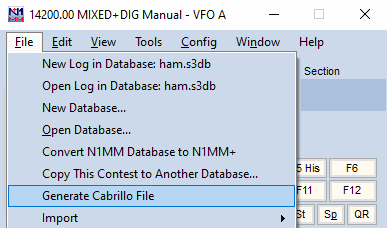 Navigate to the ARRL Field Day submission page and follow the instructions. When filling out the main form is when you need to take care to list "Valley of the Moon ARC" as your "Club or Group Name".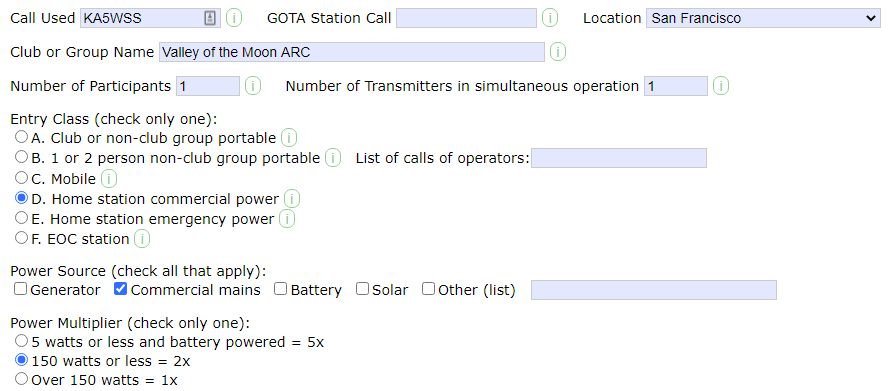 I hope everyone can get on the air for Field Day, if only to make few contacts. Every contact helps your club score.