The International Amateur Radio Union (IARU) sponsors the Worked All Continents award and it's an easy early step into DX award chasing for many Hams. Making things a bit easier is the fact that the continent of Antarctica is ignored for this award. Note the southernmost continent's glaring absence from the world map on the award below.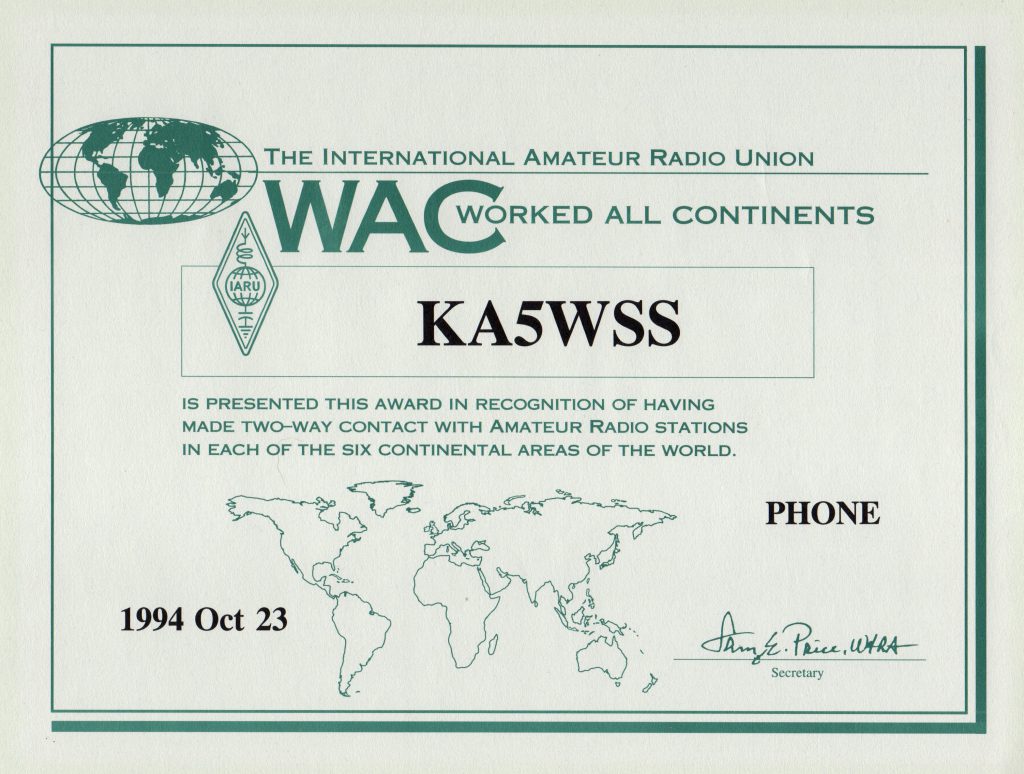 Without the Earth's southernmost landmass the award requires merely six contacts, with one on each continent.
To spice things up there are several different versions of the award based on modes of operation:
Mixed mode
CW
Phone
Digital
Image
Satellite
And then on top of that there are endorsements that can be attached to those certificates:
QRP (5 watts or less)
1.8 MHz
3.5 MHz
50 MHz
144 MHz
432 MHz
1296 MHz
QSL cards are required here and they must be sent in with the award application. Exceptions are made if the cards are checked by one of the registered DXCC card checkers that are sprinkled throughout the country and in some parts of the world.
The American Radio Relay League (ARRL) serves as the secretariat or host organization of the IARU. So it seems a little strange that this award cannot be applied for via the Logbook of the World site.
As of 2019 the cost of the award was $16.00 or $18.00 depending on your location with an extra $3.00 to $8.00 fee for the return of your QSL cards. Yeah, I want my cards back! More information is available on the IARU's WAC page.