I have an extremely modest station that consists of a single end-fed wire antenna running down a length of wooden privacy fence.  It's not much and won't break many pileups, but it's great to finally get back on the air.  Current lineup of radios include:
HF: Kenwood TS-680S (160-6M)
2M/440: Icom IC-T7A HT
2M: Kenwood TR-751A multimode – broken 🙁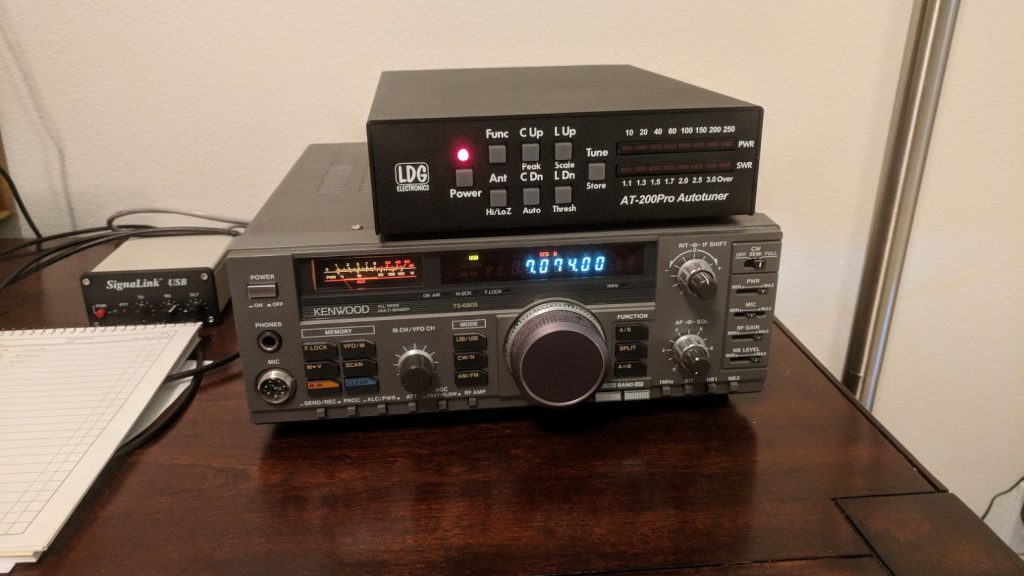 I am working on getting some wiring done to move my temporary operating location upstairs and have feedline pop out behind the garage so I can add a few more antennas around the perimeter of our yard.