The Activity Group of Belarus (AGB) offers a large number of Amateur Radio operating awards. One of these is the Zone 15 award, obtained by working stations in CQ Zone 15. This zone covers much of Eastern and Southern Europe.
In fact, the AGB Zone 15 award certificate even shows a cutout of the map which contains those countries in the zone: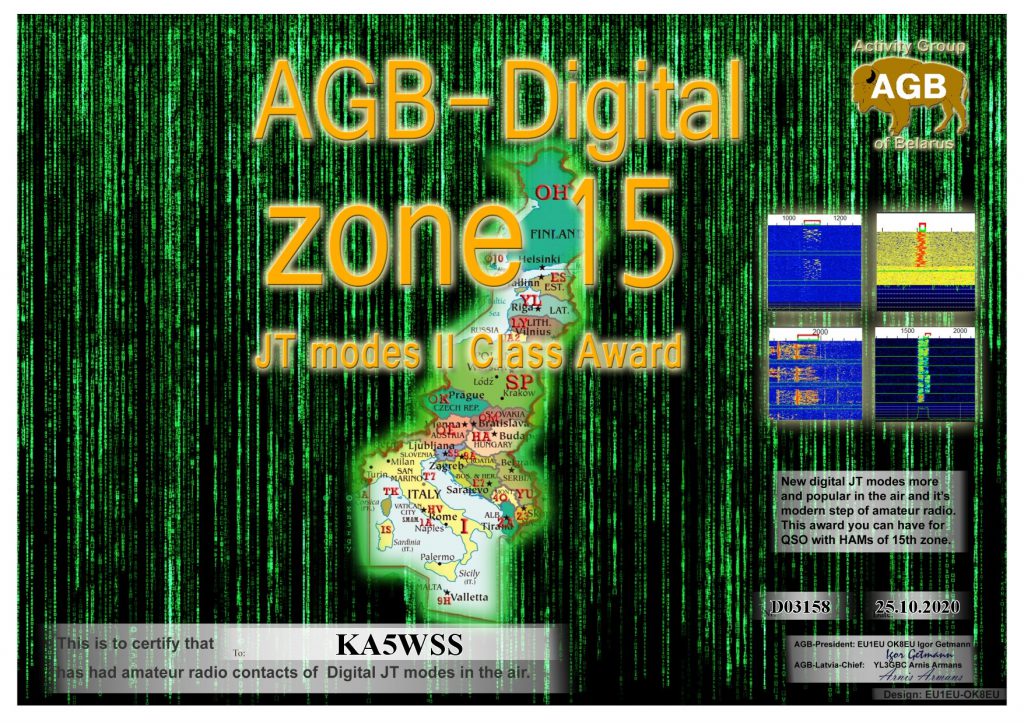 Like all AGB awards, the Zone 15 Award is completely free. AGB can deliver it in either JPG or PDF format.
Like several other clubs that offer a large number of awards, AGB relies on the UltimateAAC application. Just point the app to your WSJT-X ADIF file to load it up and the program will let you know which awards, such as AGB Zone 15, you qualify for. Applying for the award at that point is a simple click away.