Like many awards of the FT8 Digital Mode Club (FT8DMC), applying for their Europe Stations Award is easy. The harder part is trying to get to the "end" of the program, particularly if you live far away from Europe.
To achieve the lowest level of the award an Amateur need make FT8 contacts with 100 different Amateur Radio stations on the European continent. With FT8 even modest stations in the States should be able to accomplish this with persistent effort. Once Cycle 25 takes off it will be even easier.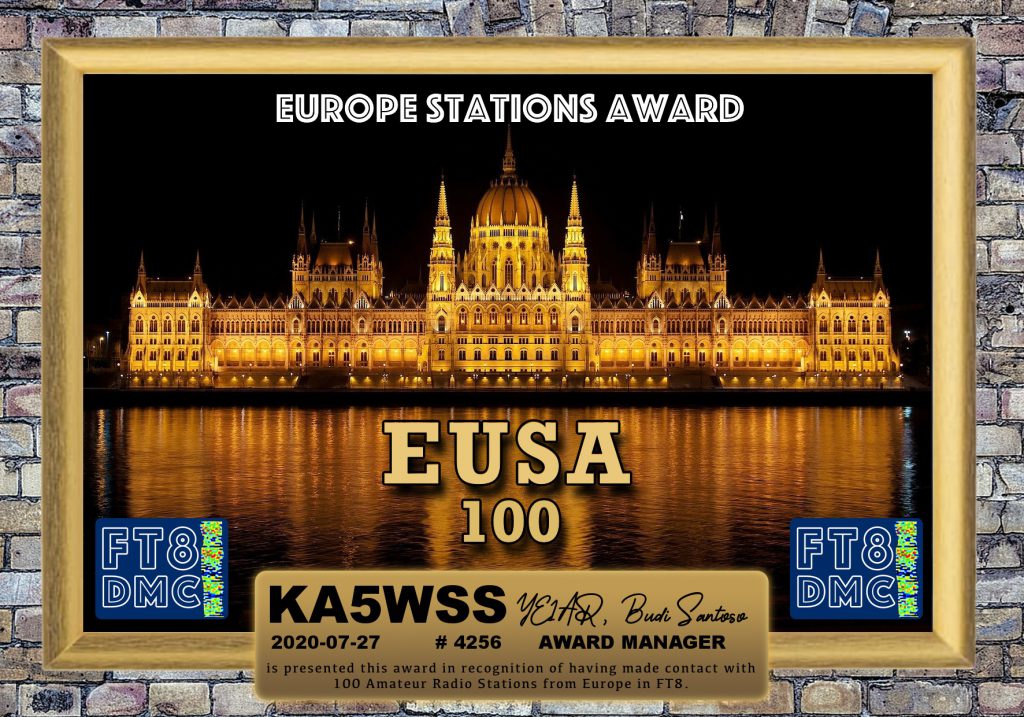 The harder part comes in working your way through all of the follow up awards for each 100 additional new stations worked. According to the official EUSA page, there are awards for up to 10,000 stations!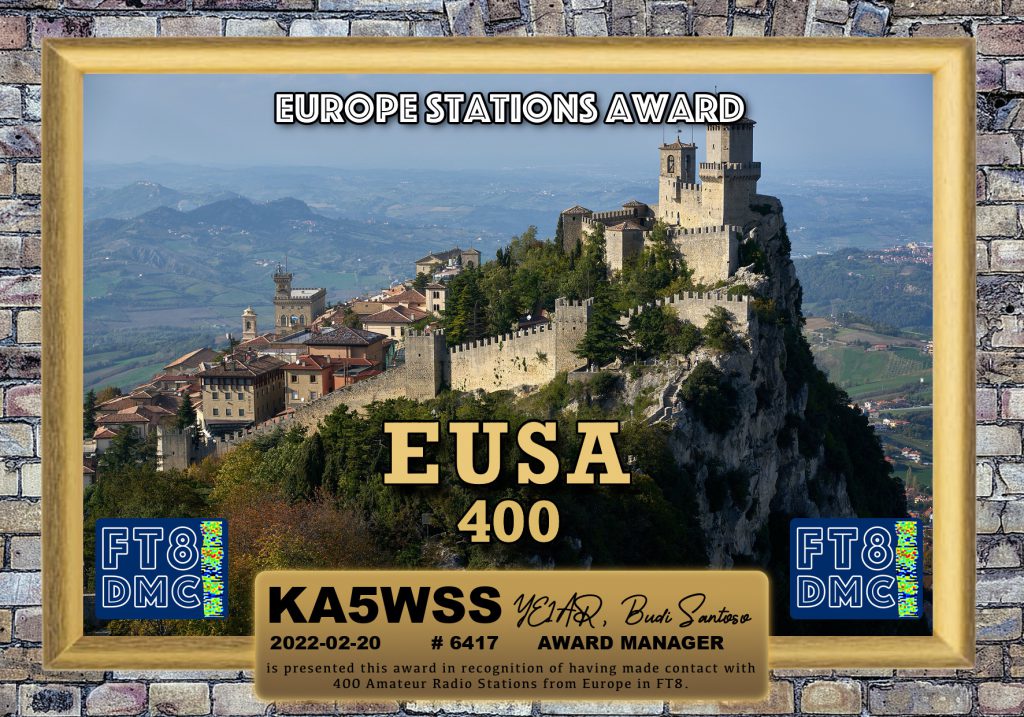 FT8DMC presents EUSA in digital form only (JPG or PDF) with no printing or shipping costs. In fact, the award is completely free, like all of their other awards.
One must install the UltimateAAC application to apply for this and all other FT8DMC awards. That application scans your WSJT-X ADIF log file and will inform you when you've qualified for the award.