The Diploma Paises and DXCC programs from the European Ros Club are the ERC equivalent of the American Radio Relay League's DXCC program. To earn certificates an Amateur Radio operator has to work as many "countries" as possible using digital modes such as FT8.
It appears the Diploma Paises is awarded for working countries across all Amateur Radio bands whereas the DXCC award is issued for contacts on a single band.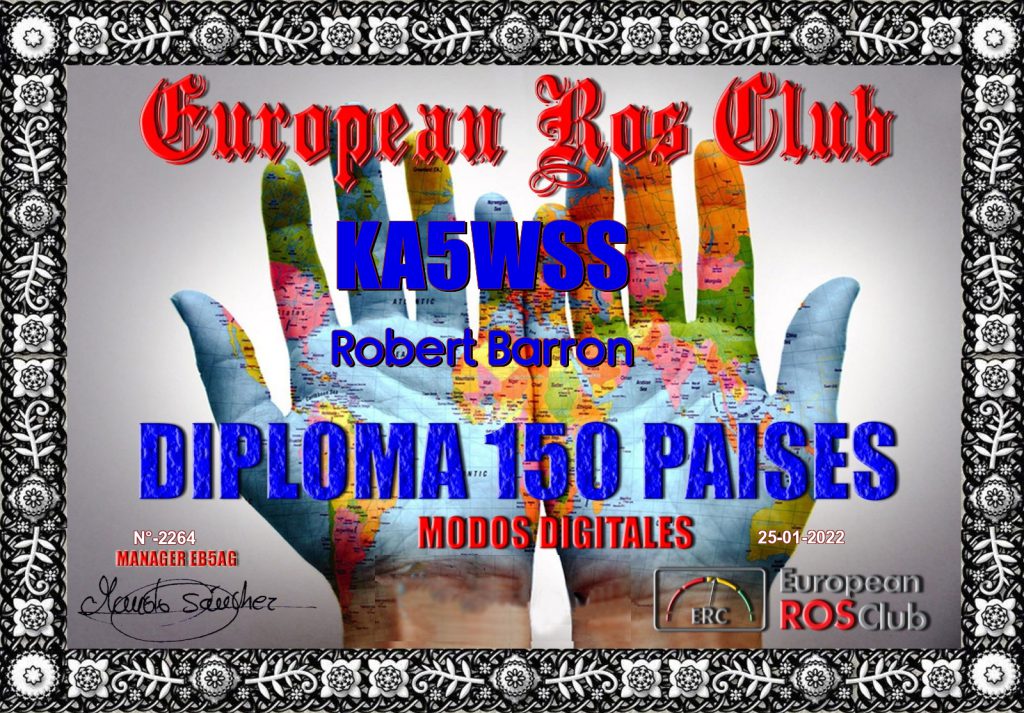 You can earn your first Diploma Paises certificate by working a total of 25 entities. Additional awards are available in increments of 25 (i.e. 50, 75, 100, etc.). There are currently 340 entities defined in the ARRL DXCC program although the official ERC pages seem to indicate that 300 countries may be the highest award offered.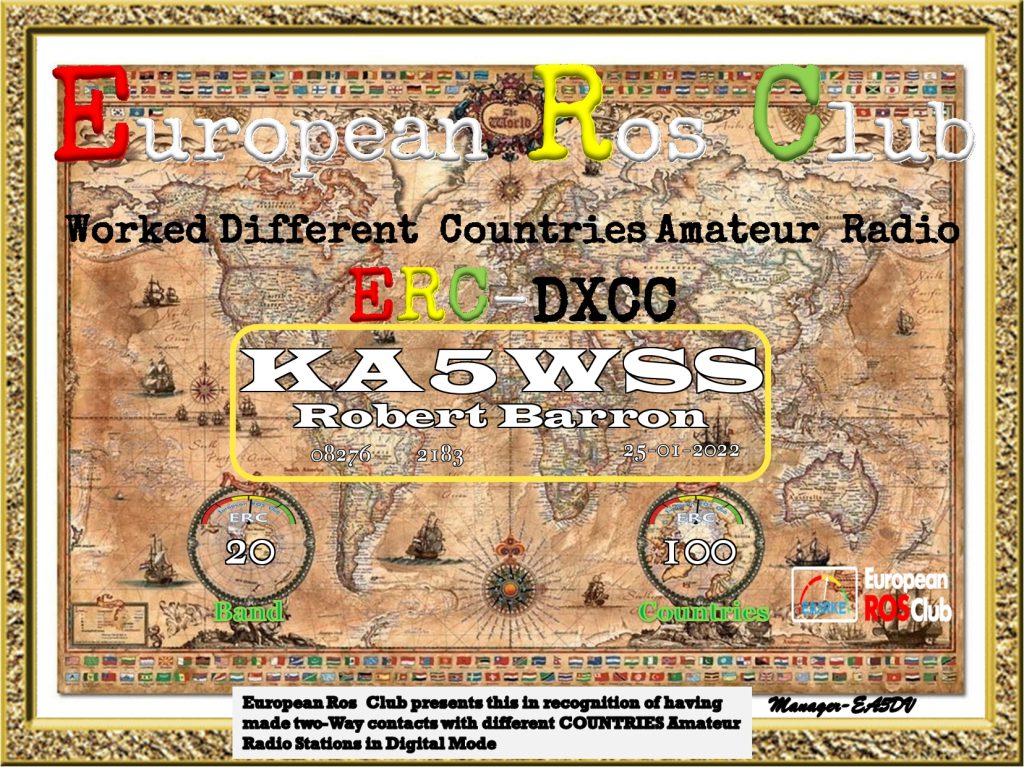 ERC's DXCC award follows the same country or entity paradigm, but for individual bands. You can earn separate certificates for the following bands:
| | | | | |
| --- | --- | --- | --- | --- |
| 2M | 4M | 6M | 10M | 12M |
| 15M | 17M | 20M | 30M | 40M |
| 60M | 70M | 80M | 160M | |
The 4M band (70 MHz) is available to European Amateurs, but not those in the United States. I'm not sure what the 70M band is. 75M is sometimes used to refer to the phone segment of 80M, but this award is for digital contacts. So it's unclear what this covers.
To apply for the Diploma Paises and DXCC Awards, and all other ERC awards, you must install the UltimateAAC application on a Windows machine. That application scans your WSJT-X ADIF log file and will inform you when you've qualified for the award at various levels. ERC issues the award in digital form only (JPG or PDF) with no printing or shipping costs. In fact, the award is completely free, like all of their other awards.