I've been using Remote Ham Radio for my serious DX'ing for some time now. Until recently this was limited to SSB and using the built in microphone on a Macbook Pro. I wanted to give FT8 a try since that would open up additional DXing opportunities.
I came across some good documentation from RHR on how to set up WSJT and RHR to work with FT8 with no need to data controller or external interface of any kind. Sounded promising, so I dove in. The screenshots of the required Loopback utility that ties WSJT and RHR together all through software looked radically different than the layout of the latest version of that utility.
After fiddling with things a bit I was able to get everything working. Here are screenshots for reference. For the transmit wiring: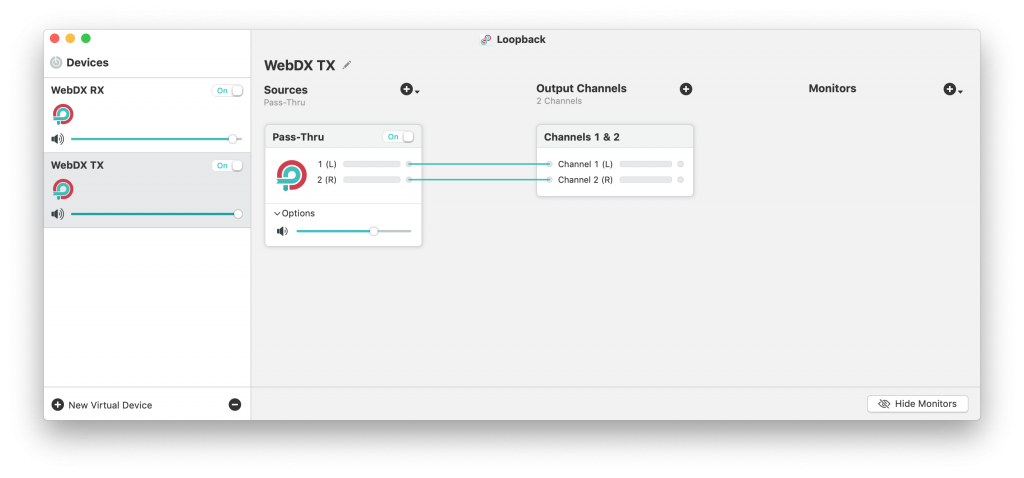 And for the receive wiring:
Some recent DX worked with FT8 through RHR includes ZB2CM (Gibraltar) and TY2AC (Benin). Most of these contacts (minus TY, which required more persistence and power) were made using the lower cost RHR stations that feature a OCF dipole antenna. But higher elevation off the ground and being located in New England means European stations are easier to work than from my tiny CA lot.