The FT8 Digital Mode Club (FT8DMC) sponsors an award for working a certain number of Amateur Radio stations in Mexico. You can obtain the Worked Mexican Stations Award (WMSA) in three classes, depending up the number of different stations worked.
| | |
| --- | --- |
| Award Class | Contacts |
| I | 50 |
| II | 25 |
| III | 10 |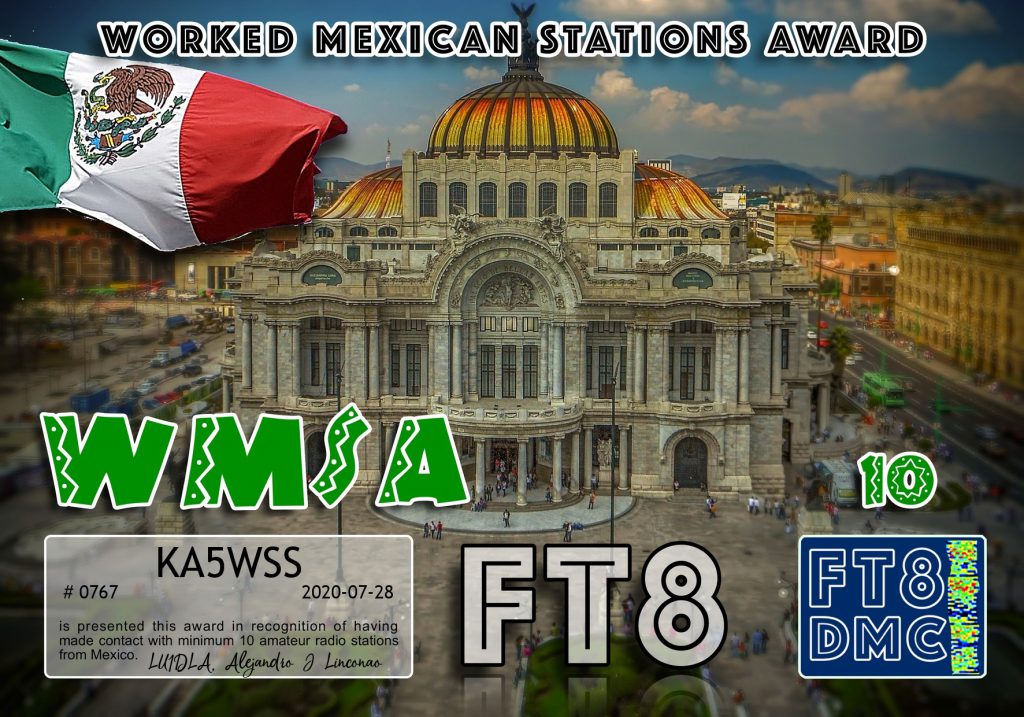 The WMSA award is presented in digital form (both JPG and PDF versions available). Like other FT8DMC awards, it is entirely free!
The FT8 Digital Mode Club sponsors this and many other awards, all dedicated to promoting FT8 activity. Applications for the awards are handled through the UltimateAAC (Ultimate Award Application Center) program which must be installed on your computer. I need to do a separate post on how to install and use UAAC since it's not always the easiest application to use.