I just got my second award from Grupo DX Cuba, this time the Diploma America. This award is earned by confirming Amateur Radio contacts with Hams in countries throughout North and South America.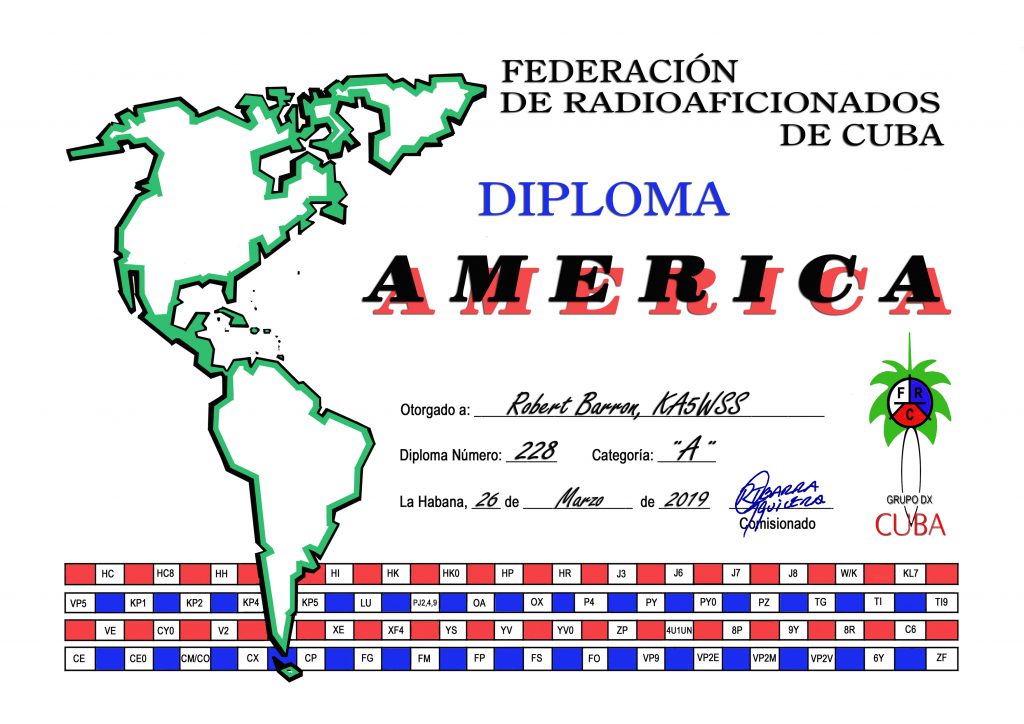 There are several classes of awards, making it easy to get started on this one as you work your way up.
| | |
| --- | --- |
| Diploma Class | Countries |
| A | 40 |
| B | 35 |
| C | 30 |
A contact with a Cuban station is mandatory for any award class. Generally speaking, countries conform with the DXCC country definitions with the exception of Guantanamo Bay (KG4).
Unlike some awards, there's no concern about paying to receive a lower level award only to have to pay again later when you confirm more countries. The certificate is distributed in electronic form only and there is no charge at all!
Application is easy as well. No QSL cards need be sent. A GCR list of contacts, signed by two Amateur Radio operators, is all that's required. Grupo DX Cuba even has a handy Excel spreadsheet to assist with filling out the application. Email it to the award manager and you'll have a handsome award to add to your collection.
Grupo DX Cuba also sponsors the Diploma Caribe for working countries around the Caribbean Sea.