The International Amateur Radio Union's Worked All Continents award is a popular entry level award for working all 6 populated continents. Antarcticians need not apply. For those wishing to do the same thing solely using the FT8 digital mode the FT8 Digital Mode Club offers up their own WAC program.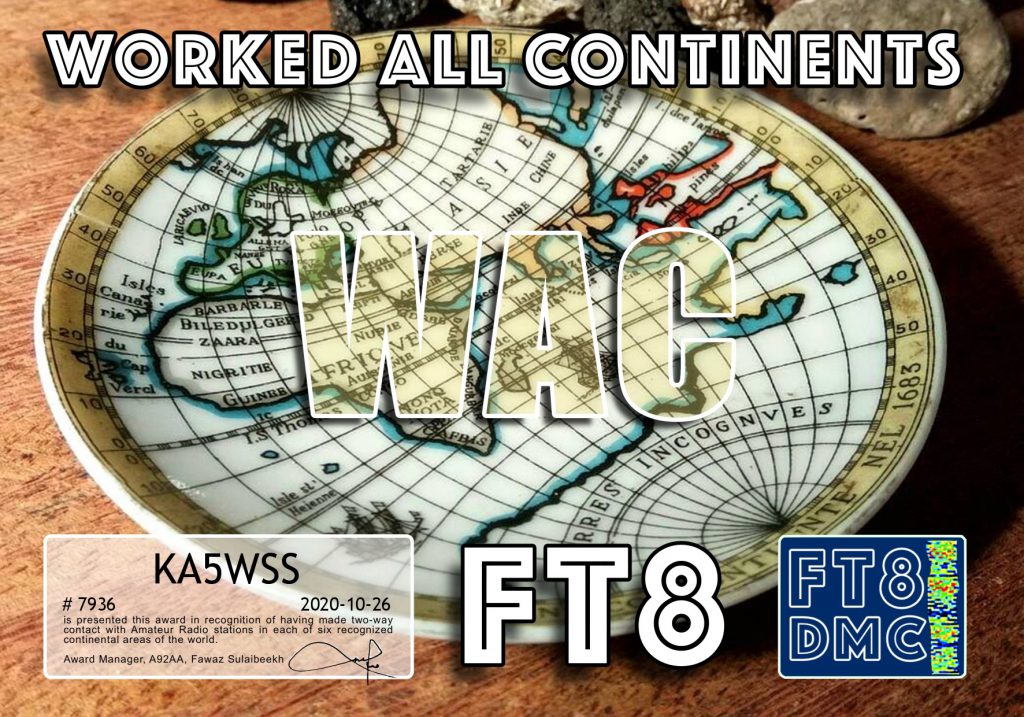 The WAC award is presented in digital form (both JPG and PDF versions available). Like other FT8DMC awards, it is entirely free!
The FT8DMC version of WAC offers a 5-band version of the award, just like the IARU's version. However, the FT8DMC program also offers separate WAC awards for 9 different bands. There are 11 awards to shoot for in this program if you are so inclined.
| | | | | |
| --- | --- | --- | --- | --- |
| 5 Band | 160M | 80M | 40M | 30M |
| 20M | 17M | 12M | 10M | 6M |
Other flavors of WAC available
The band-specific awards utilize the same overall design but with the band indicated on the right side of the certificate.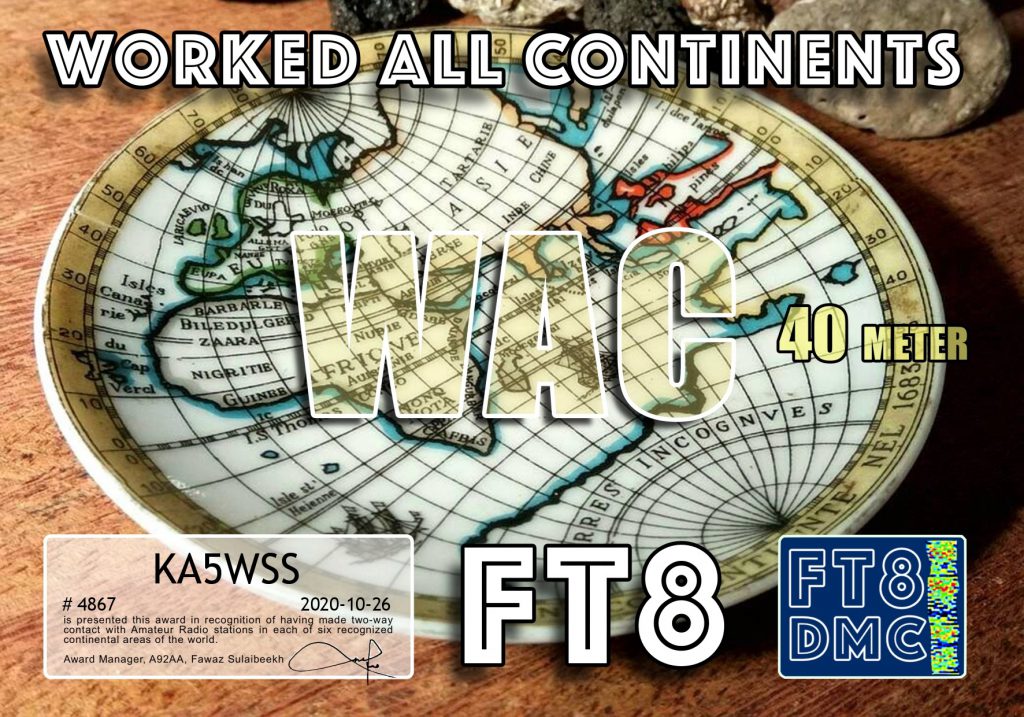 The FT8 Digital Mode Club sponsors this and many other awards, all dedicated to promoting FT8 activity. Applications for the awards are handled through the UltimateAAC (Ultimate Award Application Center) program which must be installed on your computer.