Cuba has been called the Pearl of the Caribbean. Despite its relative isolation from its neighbors it has continued to captivate many around the world. With travel to the island difficult at best, making contacts with lots of Cuban stations is another way to create experiences.
The Worked Cuban Stations Award (WCUSA), sponsored by the FT8 Digital Mode Club requires contacts with just 5 unique Cuban stations to obtain the award. The digital certificate features the Cuban flag and some distinctive Cuban architecture. There do not appear to be endorsements for more than 5 contacts.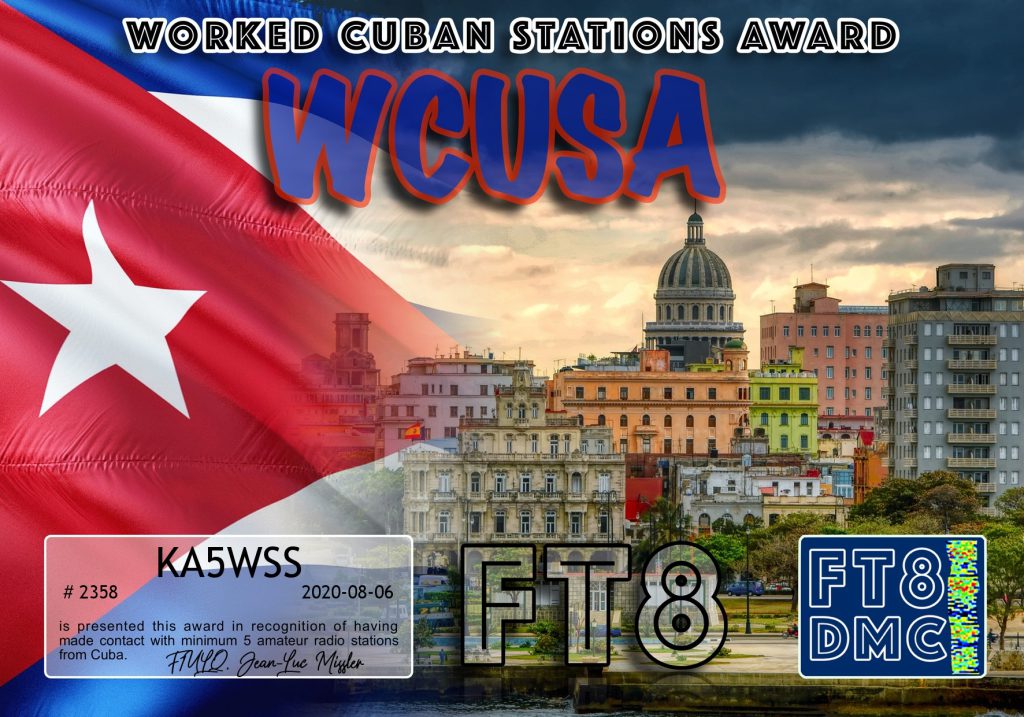 As you would expect from the club name, all contacts must be made using the FT8 digital mode.
To apply for WCUSA, and all other FT8DMC awards, you must install the UltimateAAC application on a Windows machine. That application scans your WSJT-X ADIF log file and will inform you when you've qualified for the award at various levels. FT8DMC issues the award in digital form only (JPG or PDF) with no printing or shipping costs. In fact, the award is completely free, like all of their other awards.
So craft up your favorite Rum based drink of choice and fire up the radio to make contacts and conjure up thoughts of a cool Caribbean breeze.