The Hawaiian Islands, like Alaska, remains a part of, but apart from, the majority of the United States. In Sweepstakes Hawaii is considered a domestic entity. In the ARRL DX Contest it's considered a DX entity. The islands certainly maintain an allure that draws many tourists to their shores to this day.
The Worked Hawaiian Stations Award (WHSA), sponsored by the FT8 Digital Mode Club (FT8DMC) marks a radio operator's achievement of making two way contacts with Hawaiian stations using the wildly popular FT8 digital mode.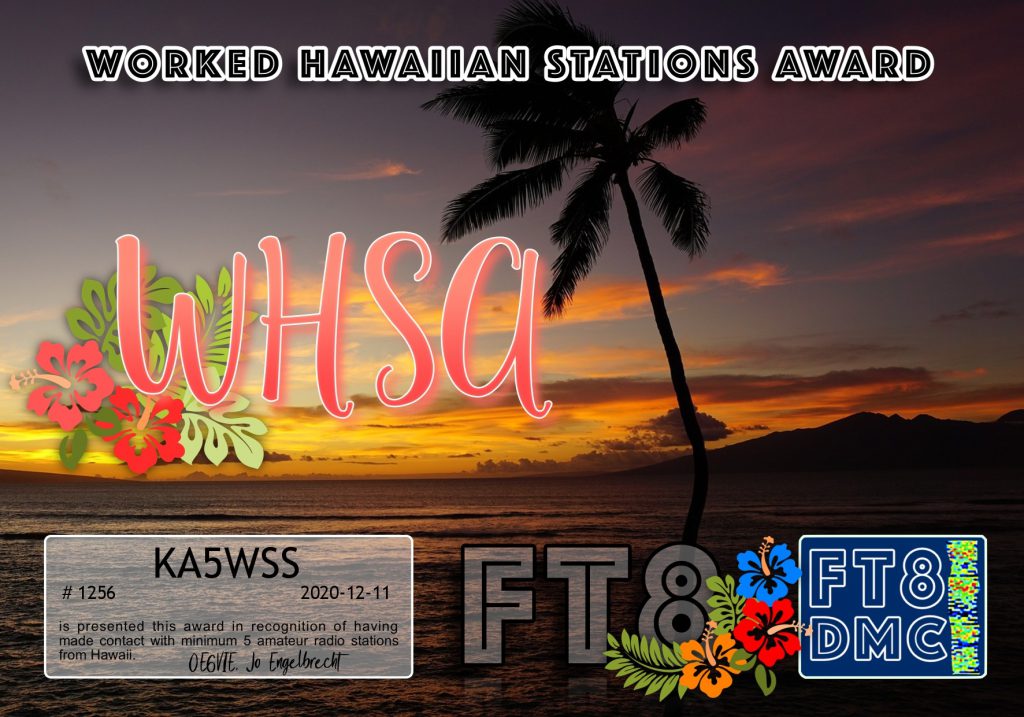 You can obtain the entry level award by merely working 5 unique Hawaiian stations. For stations on the west coast of the US this is rather easy, even for a very modest station. You can shoot for additional awards for working a larger number of stations (10 and 15).
These additional levels take the form of new award certificates, each of which contains a different island scene.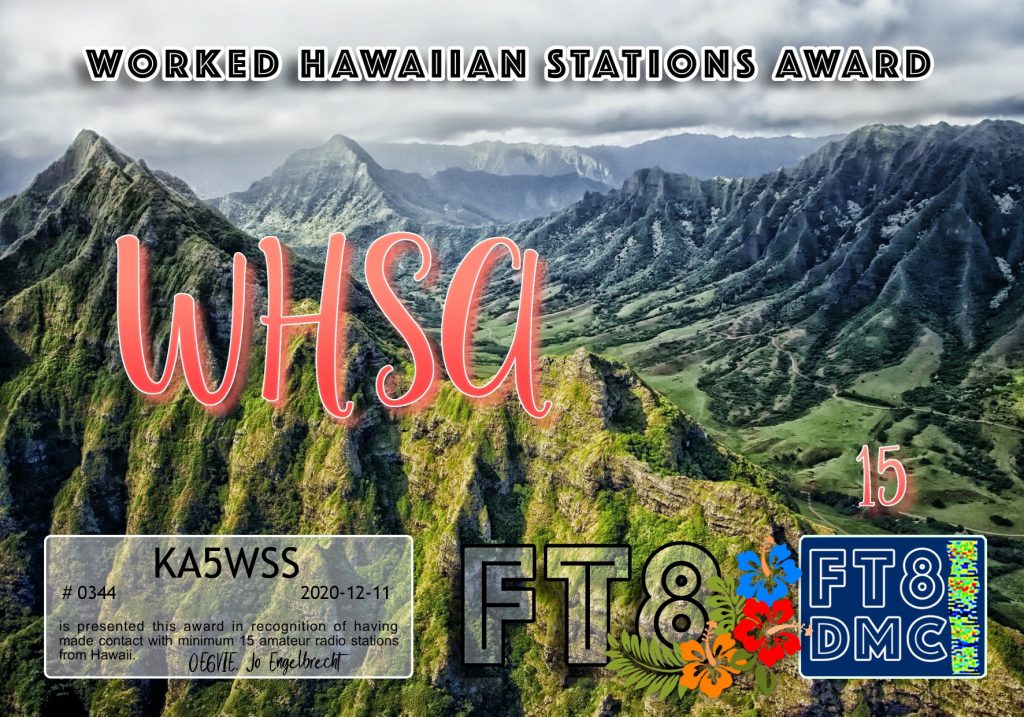 To apply for this award, and all other FT8DMC awards, you must install the UltimateAAC application on a Windows machine. That application scans your WSJT-X ADIF log file and will inform you when you've qualified for the award.
FT8DMC issues the WHSA award in digital form only (JPG or PDF) with no printing or shipping costs. In fact, the award is completely free, like all of their other awards.